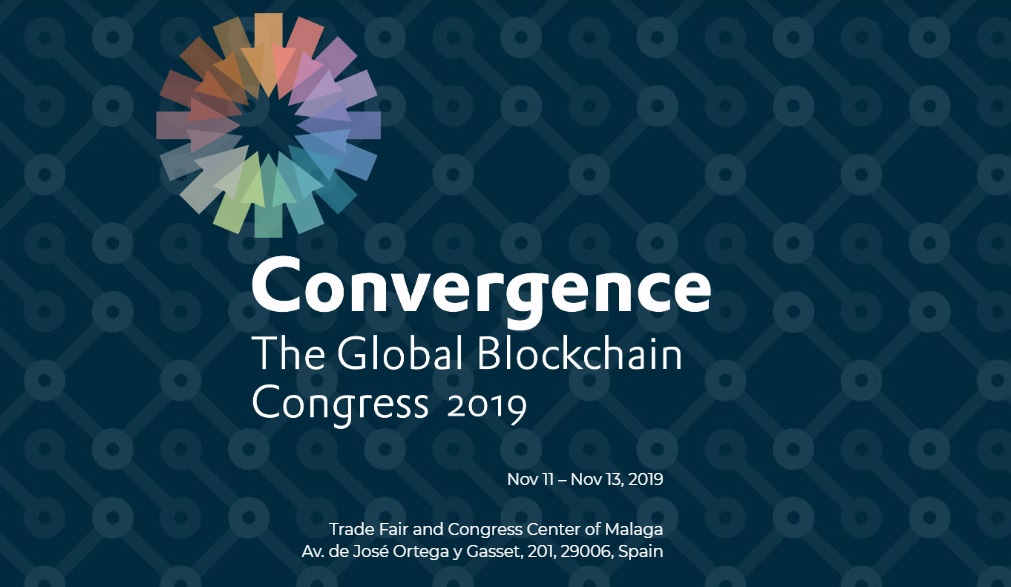 Events
11-13 November 2019
Convergence – The Global Blockchain Congress
On 11-13 November 2019, the city of Màlaga, Spain (Trade Fair and Congress Center of Malaga) is hosting Convergence, an event designed to be the first truly global and interdisciplinary blockchain congress. By providing a direct dialogue with regulators, policymakers, industry influencers and members of the social impact community from North and South America, Africa, Asia, Japan and the Middle East joining in, as well as a direct say in setting global blockchain priorities for the coming year, Convergence also offers participants a unique opportunity to not just discuss blockchain but also actively shape the industry.
The event will include a number of high-level panels, roundtables and working groups which will explore the future of blockchain in domains of AI, IoT, Finance, Mobility, Energy, Logistics, Identity, Privacy, Interoperability, Education, Governance, Standardisation, and many others. With participation from thought leaders and executives in key technologies and industries outside of blockchain, Convergence is the first global conference to aim for a truly transversal experience – exploring convergent trends in blockchain technology, regulation and research as well as blockchain's impact on the economy, business, and society as a whole.
In such context, our project partner Lynkeus will hold a panel session focusing on privacy-enhancing technologies applied to healthcare data (13 November, 10:00 – 10:30 CET), including synthetic dataset generation, secure multiparty computation, distributed learning and homomorphic encryption. The company will also be running an exhibition table where, next to the healthcare blockchain H2020 project MyHealth-MyData (MHMD) coordinated by Lynkeus, it will showcase euCanSHare with a roll-up poster and brochures, offering clarification and follow-up to anyone interested in getting to know more about the project and the use of blockchain in euCanSHare.