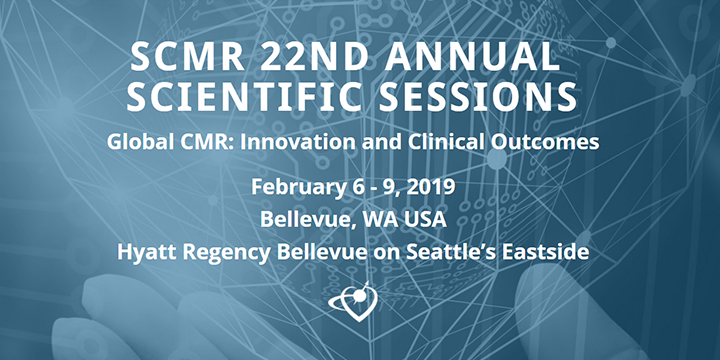 SCMR 22nd Annual Scientific Sessions
The 22nd edition of the Society for Cardiovascular Magnetic Resonance (SCMR) Annual ​Scientific Sessionswas held on 6 to 9 February in the city of Bellevue, on Seattle's Eastside (Washington, USA). The 2019 edition was focused on the theme of "Global CMR: Innovation and Clinical Outcomes", to explore the role of cardiovascular MRI to aid in the diagnosis, treatment and prevention of cardiovascular disease on a global scale in terms of novel programs and career sessions, networking opportunities, state-of-the-art research and clinical accomplishments.
Among others, the SCMR/ISMRM Co-Provided Workshop "The Emerging Role of Machine Learning in Cardiovascular Magnetic Resonance Imaging"integrated a deep review on machine learning with a focus on cardiovascular MR imaging to discuss major developments in acquisition, reconstruction, post-processing and clinical applications. The workshop included a presentation of euCanSHare by the Project Coordinator Karim Lekadir within Radiomics for Cardiac Magnetic Resonance (6 February, 10:35 AM PST), and by Steffen Petersen – Leader of the QMUL Unit and Vice-President of the European Association of Cardiovascular Imaging – within Big data: what are we learning from it? (7 February, 11:25 AM PST).