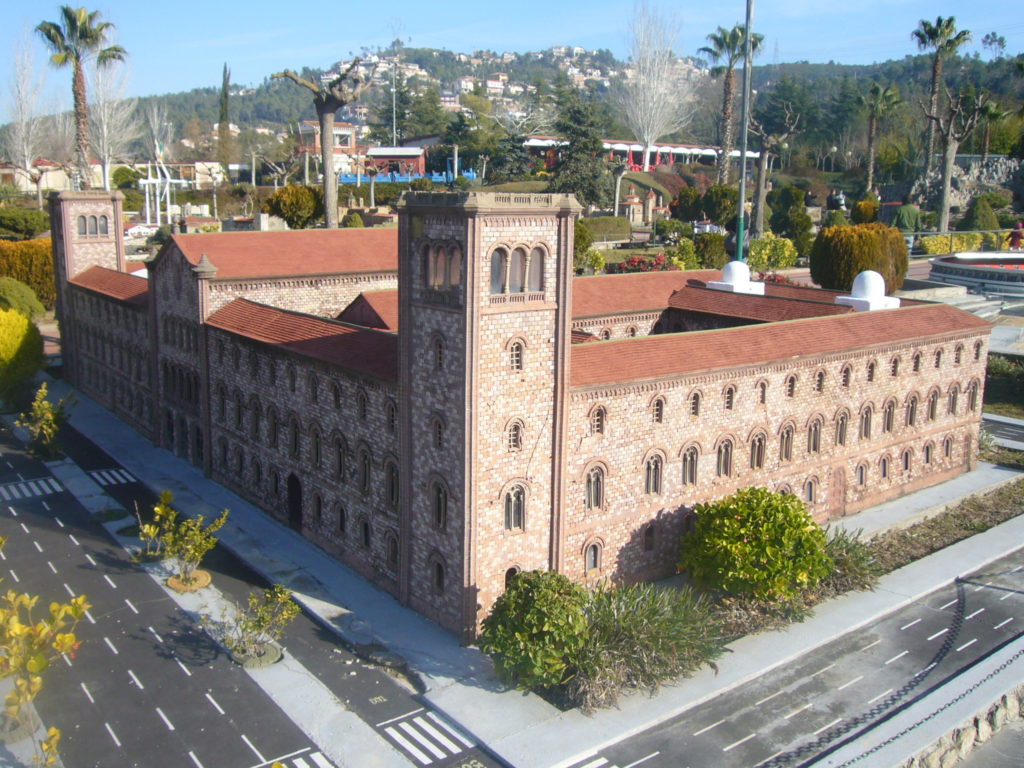 "Catalunya en Miniatura-Universitat de Barcelona". Scale model at the "Catalunya en Miniatura" miniature park. Photo credits: Jordiferrer, Wikimedia Commons (CC 3.0). 
A new project coordinating institution
Since 1 October 2019, euCanSHare has officially a new coordinating institution: it is the case of Universitat de Barcelona (UB), that will replace Universitat Pompeu Fabra (UPF) in the role of project coordinator partner.
Dr Karim Lekadir, the euCanSHare Project Coordinator, has taken today his new position at UB along with his team, including the euCanSHare Project Manager, Dr Katharina Heil. UB is soon expected to host the 1st euCanSHare annual meeting, taking place on 25-26 November 2019.